Instagram feed
Add an Instagram feed to your website.
Build your audience by featuring your Instagram posts directly on your website.
This component can display up to 20 posts from your Instagram account.
It comes with a custom content field above the display to add your own introduction.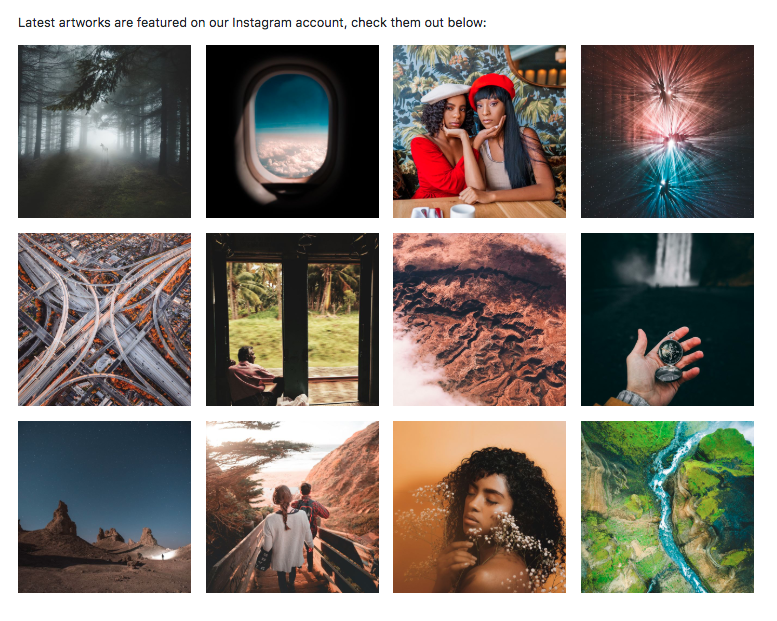 Click the "Download" button to download the import file to your computer.
In the Matrix Administration interface, select the "Import Assets From XML" tool.

Click on the file browse button for the "Import XML File" field and find your downloaded import file.

Select a location in your Asset Tree to upload the assets under (optional).


Click the "Import" button to start the import process.
Once the import process has finished, the assets will have been created in your system and are ready for use.